This wiki has some good content in it, but you may want to focus your efforts on the other, larger DAoC wiki: Camelot Herald It is the one that Bioware will be pointing users at.
Featured Article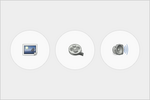 The Mentalist is a primary spellcasting class for Hibernia, and features a lot of utility. Their training in Mentalism provides them with crowd controlling spell elements, which prove very useful when in sticky situations on the frontier. Their minor healing abilities make them wonderful backup healers, again, in tight situations. In addition to the offensive power granted to Mentalists by their pets (which they get by charming monsters), they also have damaging spells. Mentalists can also use damage-over-time spells, confusion spells, and a power regeneration spell.
'
Helping out
To write a new article, just enter the article title in the box below.
Not sure where to start?
Adding content
Talk and more...
Check out the community portal to see what the community is working on, to give feedback or just to say hi.
'
News
February 13th, 2010
Albion Master Level 1-9, Click [Here] for details

February 8th, 2010

January 30, 2010
Albion ML 1-9 Battlegroup, Click [Here] for details.

January 22, 2010
Mythic will be officially assuming all publishing and operation of Dark Age of Camelot from GOA effective February 17th, 2010.
'